Leadership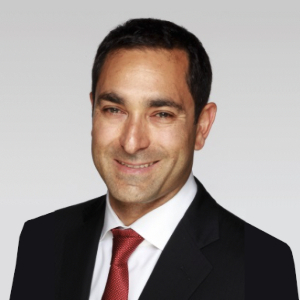 Cory Basil
Vice President Development
About
Cory joined the EDF Renewables team in 2010. In his role as Vice President of Development, Cory leads the company's Canadian and US NorthEast development efforts and is responsible for assembling a portfolio of wind, solar and storage energy projects. Today this portfolio exceeds 2000 MW of wind and solar farms commissioned, under construction or contracted including the 177 MWac Morris Ridge Solar Energy Center which was recently contracted by NYSERDA.
Cory has built his career in the renewable energy industry with experience in business development, permitting, marketing, finance, procurement, construction, and project management. Prior to his current role, Cory led a team that developed a portfolio of renewable energy projects across Canda as Vice President of Project Development. Cory's accomplishments include the development of Canada's most easterly wind farm in Fermeuse, Newfoundland.
Cory is the former Chair of the board of the Canadian Wind Energy Association. He is a graduate of the University of Western Ontario in London and lives in Toronto, Canada.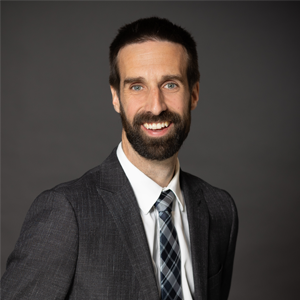 Robin Deveaux, CPA, CA
Chief Financial Officer – Canada
About
EDF Renewables Canada Inc. is a subsidiary of the EDF Energies Nouvelles S.A. group. (France). EDF Renewables Canada Inc is a pioneer company and a leader in the renewable energy market in Canada, having developed and built more than 1,600 MW of wind and solar projects across the country. With investments of more than $1.5 billion in Canada since 2008 and revenues of more than $150 million per year, EDF Renewables Canada Inc. is one of the most important players in the Canadian renewable energy market.
Robin Deveaux is Chief Financial Officer of EDF Renewables Canada Inc. and joined the company in June 2013 as Director of Accounting and Treasury in the Montreal office. In this capacity, Robin has played an important role in several structured asset sales transactions with several infrastructure market participants in Quebec and Canada, as well as in the production of financial statements for Canadian entities. Since the fall of 2016, Robin has been appointed to his current responsibilities and oversees the implementation of EDF Renewables Canada Inc.'s financial strategy, as well as being responsible for the company's financial functions across the country.
Before joining EDF Renewables Canada Inc., Robin worked at KPMG, an international accounting firm, for 9 years. As Senior Director, Robin has led several audit teams with national and international clients in various industries such as energy, capital markets finance, manufacturing and real estate development. During his years at KPMG, he developed a specialization in financial instruments, hedge accounting and all IFRS standards.
Robin holds a bachelor's degree in administration and a graduate degree in accounting from the Université de Sherbrooke. He is a chartered accountant, a member of the Ordre des comptables professionnels agréés du Québec and a member of the Board of Directors of Moisson Montréal, a charitable organization working to reduce food insecurity in the greater Montreal area.