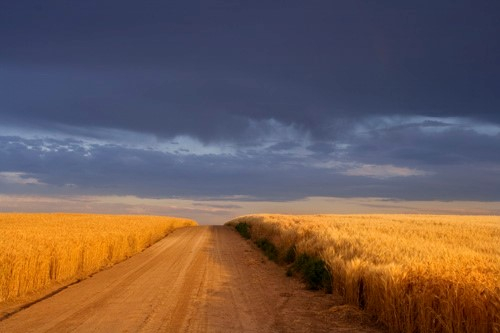 | | |
| --- | --- |
| Developer: | OwnEnergy an EDF Renewables Company |
| Owner: | NJR Clean Energy Ventures |
| Power Purchaser: | Kansas City Board of Public Utilities (KCBPU) and Yahoo |
| System Size: | 48.3 MW |
| Date of Operation: | February 2016 |
Development began on the Alexander project in 2008, when *OwnEnergy partnered with the Bannister family, who have been farming and ranching in the Rush County region for over 100 years. The Bannisters' role in development included gathering wind data, executing land agreements and community outreach, such as educating landowners and participating in County government discussions.
In October 2014 the project was purchased by NJR Clean Energy Ventures (NJRCEV). The energy produced at the Alexander Wind Farm, as well as the renewable attributes, will be sold under two long-term agreements. The Kansas City Board of Public Utilities (KCBPU) has signed a 20-year power purchase agreement for approximately 50% of the energy. The KCBPU currently serves approximately 65,000 electric and 59,000 water customers in Wyandotte County, Kansas. The remaining energy will be purchased through a 15-year agreement by Yahoo!, Inc., the global Internet corporation headquartered in California. Yahoo will use the wind power to offset much of its energy usage in the Great Plains region.
*OwnEnergy was acquired by EDF Renewables in August 2016